Locations
Riverside
6338 Brockton Avenue
Riverside, CA 92506
(951) 323-1011
view map
Palm Desert
45120 San Pablo Avenue, Suite 2F
Palm Desert, CA 92260
(760) 674-2020
view map
Hours
Riverside Location:
Sunday
9 am - 4 pm
Monday-Friday 
10 am - 7 pm
Saturday 
CLOSED
Palm Desert Location:
Sunday (WALK-IN APPOINTMENTS AVAILABLE)
10 am - 4 pm
Monday & Tuesday (BY APPOINTMENT ONLY)
10 am - 6 pm
Friday (WALK-IN APPOINTMENTS AVAILABLE)
10 am - 6 pm
Wednesday, Thursday & Saturday 
CLOSED
MEET THE ESTHETIC FAIRIES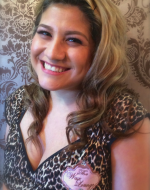 Marlene
~Wooha Waxing Fairy'N Skincare Connoisseur~ (A.K.A. Esthetician & Body Waxing Specialist)
Show team member biography.
Marlene was born and raised in sunny Southern California, and has the sunny personality of a typical Cali girl.  This smart, sweet, and petite little esthetic fairy started her education by earning a double Associate's Degree in Liberal Arts and Math and Science, majoring in linguistics and etymology.  After realizing her true passion lay in skin care, she quickly changed direction and pursued esthetics school, which earned her an Esthetician License from the state of California.  She continued to advance her education taking multiple skin care courses, including:  anti-aging treatment strategies, advanced acne treatments, chemical peels, and body waxing, with the world renowned and distinguished Comité International d'Esthétique et de Cosmétologie (a French mouthful), better known as CIDESCO, a prestigious and internationally acclaimed beauty and spa therapy association.  Ms. Mars-Bars, affectionately referenced to, due to her sweet-like-chocolate-personality, has the ability to make all who enter her waxing fairy world feel warm, welcomed and right at home.  She is versed with the latest waxing & skincare technologies, trends and techniques.  Although Ms. Mars (like the planet) is out of this world awesome, this tiny in stature esthetic fairy is immensely skilled in taking her clients and their "Mrs." on a short trip around the world to Brazil, France or simply drop by the Playboy Mansion for a quick "Hello!" with Hugh, in under 15 minutes.  She is also deft and skilled when waxing the Twig'N Berries, also known as man's best friend.  Marlene looks forward to meeting you and having you visit her at the fabulous Wax Lounge.  She is available in Riverside & Palm Desert!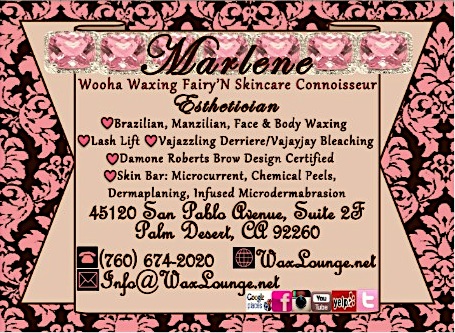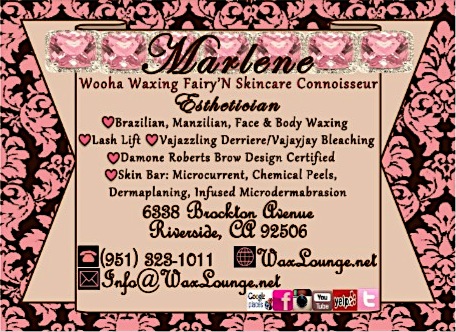 ---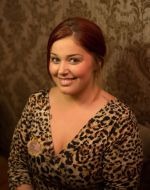 Brandi
~Waxing & Skincare Goddess Extraordinaire~ (a.k.a. Cosmetology Apprentice)
Show team member biography.
Brandi is a lovely Riverside, California native who has always had a passion for beauty or as she calls herself a beauty junkie.  This bright and charming young lady graduated High School early at the age of 16, and began to pursue her passion for making others feel beautiful. Brandi began her career as a makeup artist, after learning about cosmetic ingredients and their effects on the skin.  She decided to combine her passions for the makeup artistry and skincare.  She attended Marinello's School of Beauty where she won numerous hair and makeup competitions.  Brandi later furthered her education by earning licenses in both Dental Assisting and Massage Therapy.  This well versed beauty service professional really knows her stuff.

Brandi found The Wax Lounge family in the beginning of 2014 where she was appointed as a front desk hostess, diligently assisting to manage daily duties and assisting all guests. She soon advanced positions and was promoted to train as a Cosmetology Apprentice under a cosmetologist of 16 years with a nursing background and specialized medical esthetics.  This Skincare'N Waxing Goddess has not only excelled and succeeded at advanced skincare, she has also mastered the art of Brazilians, Manzilians, body waxing and professional brow design.  She is fully trained and skilled in all services offered at the Wax Lounge.  The beauty junkie has maintained high standards of quality, service, knowledge, and on-going training expected at The Wax Lounge.  Brandi has rapidly flourished and grown to become an innate part of the "Lounge's" team.  She has gained much popularity amongst the Wax Lounge patrons with her contagious laughter, personality and charisma.  She truly has the gift of happiness and is a happy-joy-joy kind of gal that instantly puts you in a great mood.  She's by far one of the best animated story tellers that engages and entertains those around her as she chats it up.  See what they're saying about her:

Los Angeles, CA 1/15/2015
I absolutely love The Wax Lounge! I was super scared before my first bikini waxing but felt so silly for feeling that way after my first experience here. The staff is very friendly and accommodating. They offered me wine to ease my nerves :) Brandi is a wax goddess! I went for my second treatment today and barely even felt it. I would highly recommend this establishment to anyone looking for a little girly me time, you feel like a new person afterwards. Thanks guys!

Norwalk, CA 12/12/2014
All I have to say is this place is the bomb! Brandi did a perfect job at answering all my questions. She made me feel so comfortable and overall my experience here was wonderful! Definitely going to be a regular!

Riverside, CA 7/7/2014
First visit. Great experience!  Love Brandi! Thank you for being so professional.  I will be back in 6 weeks.

Riverside, CA 10/24/2014
I have nothing but good things to say about this place.  I have been going for about 4 months now.  Prior to trying the Wax Lounge I was going to a nail salon where they did not specialize in waxing and took forever to do a Brazilian wax.

My first experience here was A LOT less painful and quick!  I have been going to Brandi who is great.  I've also been using their products for after care including their "lip stick" for immediately after and the under carriage scrub. Their products are AMAZING and indeed prevent ingrown, bumps and calms irritate skin.  I HIGHLY recommend this place especially if it's your first time.

Lastly I really appreciate the online scheduling feature.  Make sure to cancel/reschedule appointments at least 2 days in advance to avoid charge and just as a courtesy to them.

Riverside, CA 10/1/2014
I had such a great experience! Not only was Brandi professional and did an amazing job, but the staff was so helpful and sweet! I cannot wait to come back. I would recommend this place to all my friends and anyone looking for a great experience with your yoo-ha!

Riverside, CA 7/6/2014
Great place!  This was my second visit.  I had started going to the European Wax Center because it was closer to my job.  I am returning to the Wax Lounge because I HATED the waxing I got at European.  Brandi fixed up my botched wax and I am smooth and on my way.  Lesson learned!  Love this place!

Riverside, CA 10/10/2014
I had my first eyebrow wax today at the wax lounge and it was a great experience! I usually get my eyebrows threaded but I called the wax lounge and they had openings so I decided to try them out. The place itself is a old little Spanish house right on a main street. It stands out since its a purple house. The receptionist was very friendly and made me feel welcomed. The paper work was a little long but I didn't mind since I had read everything it said online already. My brow tech was Brandi. She was very nice and talked to me about how I can make my eyebrows look fuller. The waxing itself wasn't bad and she had to tweeze away some hairs but what I loved was that she showed me how to fill in my eyebrows! I'm not a big make up person, I've just watched videos online on how to do it but the way she showed me was so easy and I have to say my eyebrows look amazing!! It is more expensive then threading but Brandi did an amazing job and is helping me reshape my eyebrows since I want them to be a little fuller then what they were doing to my eyebrows at the threading salons. Bottom line... I love it here and will continue to come for my eyebrow needs.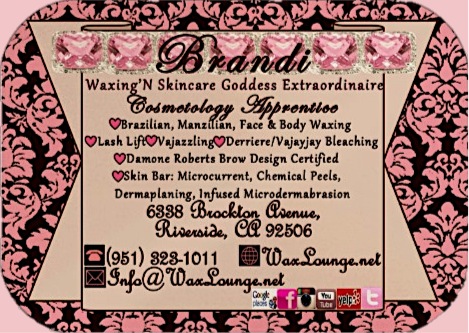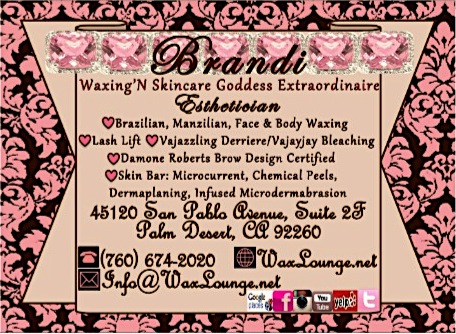 ---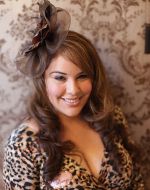 Demi
~Skincare Majesty & Waxing Queen Bee~ (A.K.A. Cosmetologist)
Show team member biography.
Demi, the Skincare Majesty and Waxing Queen Bee, has 17 years of skincare, body waxing, and spa industry expertise.  She is formally trained as a medical aesthetician, cosmetologist, and massage therapist.  She has not only trained with Damone Roberts, the Eyebrow King of Hollywood, but also numerous courses in advanced skincare training over the years.  She has worked on Hollywood celebrities and some of the most elite and prestigious, as a medical aesthetician, makeup artist, and beauty expert.  

She has been a part of the community of Riverside since 1981, when her family relocated from Brooklyn, New York.  She has from time to time called herself, "Demi from the block" although she claims she lost the accent but not so much the Brooklyn 'tude many years ago…  

She has always had a passion for medicine, the sciences, and giving back.  In college, she began the challenging nursing program at Riverside Community College and successfully completed many clinical rotations in the ER, OB, Med Surge, and OR departments of Riverside Community Hospital, Loma Linda University Hospital, Parkview Hospital, Corona Medical Regional Center, and Riverside County Regional Medical Center.  She absorbed as much knowledge and wisdom from the nurses and doctors she came into contact with and developed many friendships.  

Demi is passionate about helping others believe in themselves and achieve and live up to their potential.  She has the ability to see greatness in average, everyday folks.  Inspiring others to be better and challenging themselves is something that brings her much joy and satisfaction.  She believes that life is too short not to spend it being the best version of yourself.  

This simple, down-to earth girl with a heart of a gypsy, thrives on adventure and risk taking.  One of her greatest loves is traveling, seeing the world, touching new things, meeting new people, and bravely eating new foods.  If she could wake up in a new country every week she would.  She's had the traveling bug since she was 20 years old...a long, long time ago (and thankfully her wrinkles are defied by the plentiful chemical peels she's performed to her face  :) ) and looks forward to seeing more of our world.

She is currently involved with many charitable organizations and hopes in the future to establish non-profit organizations for inner city children, teaching business techniques and smarts to single mothers.  These type of organizations are close to her heart and she supports making our world a better place.

Currently she is the master trainer for Your Undercarriage services, techniques and advanced waxing education for professionals in the esthetic field all over the country.  Demi not only juggles a clientele in the Rancho Santa Fe area but also in Riverside and Palm Desert.  In her very slim extra time, she loves spending time with her beloved husband and best friend of 11 years.

She is loved by her friends, family and all who come into contact with her.  She's a naturally warm person who's a whoot and a riot with her hilarious antics and funny out loud personality.  She'll make you LYVO (Laugh your Vagina off) we're sure of it!
Come meet her at The Wax Lounge, as you too will fall in love with her!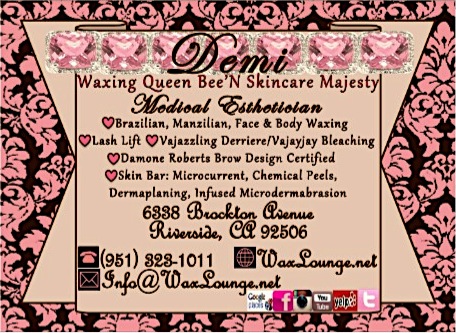 ---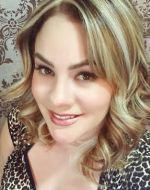 Clara
~Brazilian Wax Whisperer &"Browshionista"~ (A.K.A. Cosmetolgogist & Brow Artiste)
Show team member biography.
Clara has been a licensed Cosmetologist for over 9 years.  She received her training from one of the best Cosmetology schools in Southern California, Riverside Community College, and graduated with a wealth of knowledge.  Since then, she has pursued advanced education in skin care, Brazilian and body waxing, lash extensions, and the art of sculpting the frame of the face—the eyebrows!  There's a reason why everybody at the shop has nicknamed her "Clara Brow."  She's been personally tutored by THEE Damone Roberts (read more about him below), who only happens to be one of the top beauty artists in the industry and is the reigning Eyebrow King of Tinsel town, creating exquisite brows for the world's most beautiful & famous people.  Clara loves to incorporate all the passed-on creativity and art forms, from "The Eyebrow King" and beautify and sculpt your eye frames to perfection!  You can find her work plastered on just about every social media and has developed quite the brow following on line.

Whether you bring your Vajayjay to come see her for a Brazilian, get your face resurfaced by an awesome peel, or have her create customized arches for your face, you will absolutely love her!  She is very knowledgeable and versed in all skin, beauty, brazilians, and brows!  Plus she's just a super cool & friendly girl to come and visit.  You'll instantly feel like you've known her a long time and like you're just hang'n out with your girlfriend whose giving you the latest scoop in beauty and skincare advice and tips.  She keeps with the latest trends and is big on advanced education and professional growth.  
~ Damone Roberts, happens to be one of the top beauty artists in the industry and is the Eyebrow King of Tinsel town, creating beautiful brows for the world's most beautiful & famous people including: Madonna, Beyoncé, Gwyneth Paltrow, Megan Fox, Vanessa Williams, Mandy Moore, Alicia Keys, Robert Downey Jr., & many others. Damone has been featured on countless television shows and networks including The Oprah Winfrey Show, MSNBC, The View, BET, Access Hollywood, Good Morning America and CNN. He also showcased his makeup talents and brow expertise as the leader of the glam squad on TLC's national hit television show 10 Years Younger. Mister Roberts has been showcased on US Weekly naming him the most important man on "Hollywood's Hot 100 List of Things Stars Can't Live Without." Allure magazine named him the "Best of the Best" for 2007 and 2008, and in 2009, InStyle listed Roberts as "The Best" in the Ultimate Black Book of Beauty. In, 2009 saw the debut of an OPI nail polish in the salons' signature wall color called "Damone Roberts 1968," which sold out worldwide in just four weeks. He continues to be the Fashion & Beauty editor/blogger for Oprah.com.~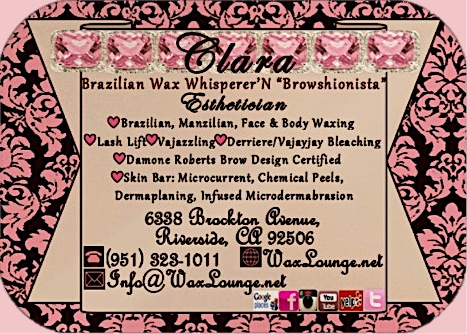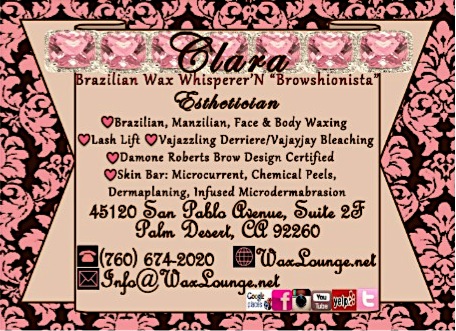 ---