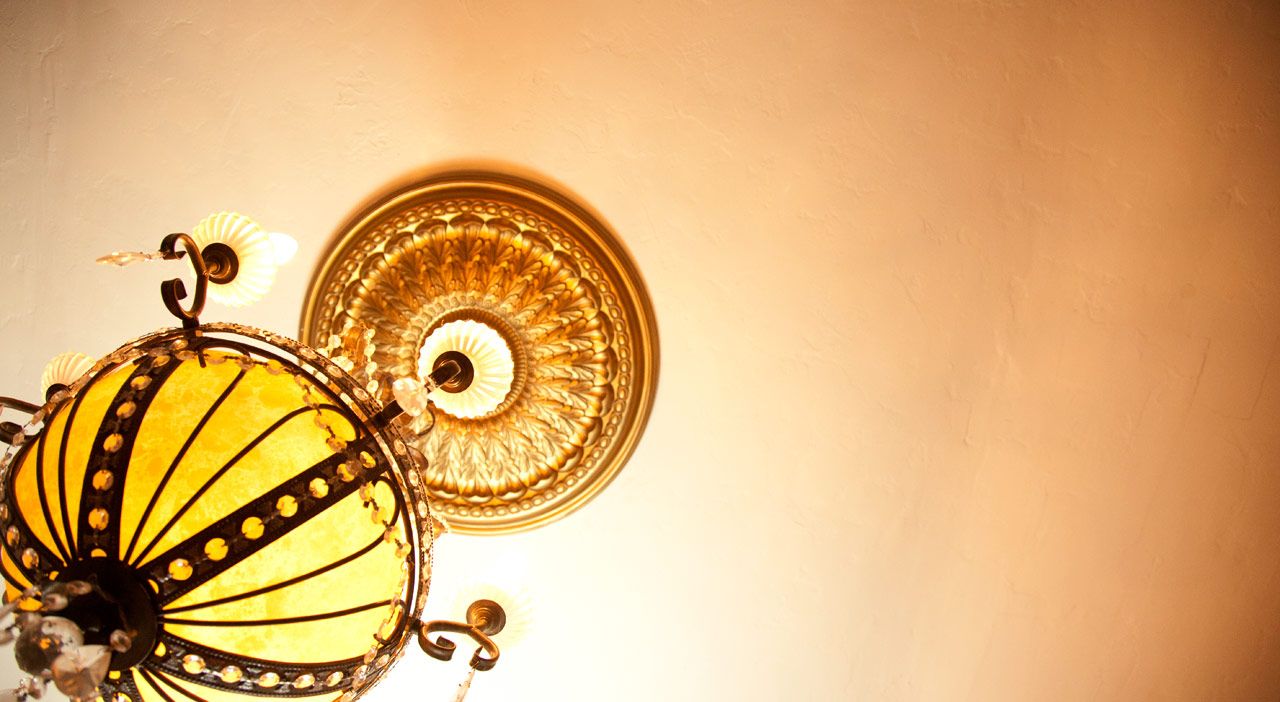 MEET THE WAX LOUNGE FAIRIES
MONICA
Boho Waxing Chic (a.k.a. Esthetician)
Show team member biography.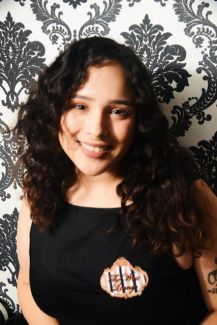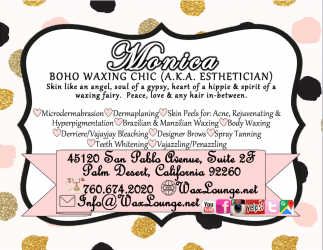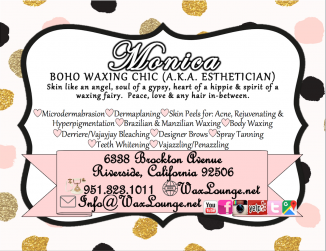 ---
MALLORY
Magic Genie Waxer (a.k.a. Estheticain)
Show team member biography.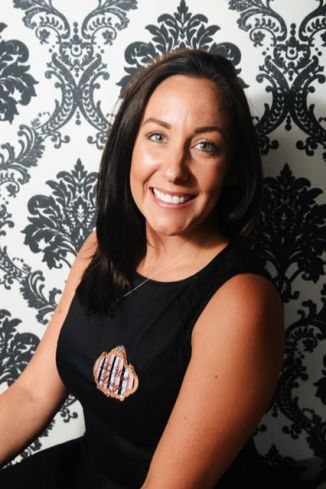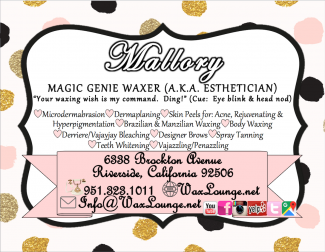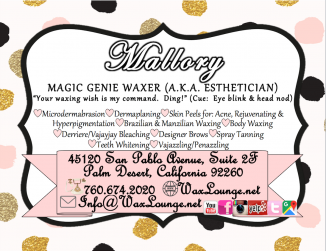 ---
JAYME
Inked'N Artsy Waxing Babe (a.k.a. Esthetician)
Show team member biography.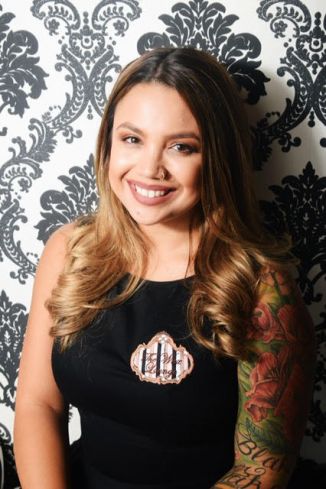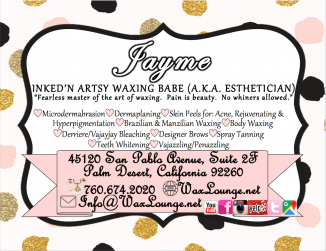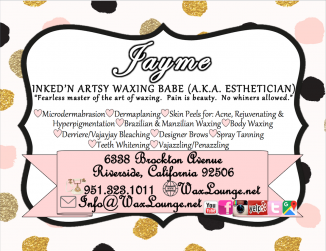 ---
BRANDI
Waxing'N Skincare Goddess Extraordinaire (a.k.a. Cosmetologist)
Show team member biography.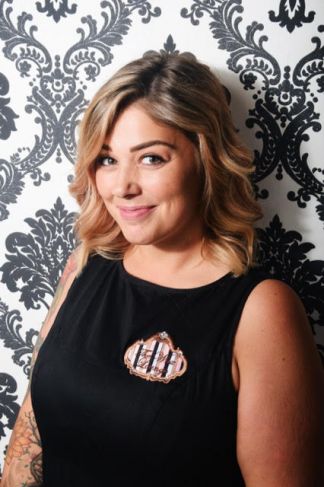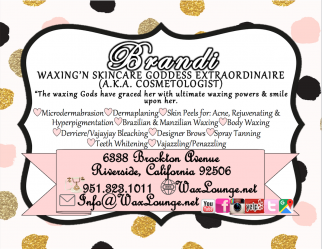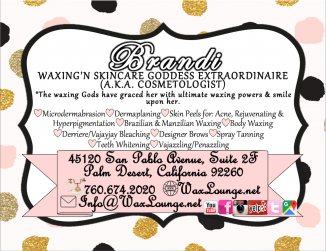 Brandi is a lovely Riverside, California native who has always had a passion for beauty & is a "beauty junkie" at heart.  This bright & charming young lady graduated High School early at the age of 16 & began to pursue her passion for making others feel beautiful.  Brandi began her career as a makeup artist, after learning about cosmetic ingredients & their effects on the skin.  She decided to combine her love for makeup artistry & skincare.  She attended Marinello's School of Beauty where she won numerous hair & makeup competitions.  Brandi later furthered her education by earning licenses in both Dental Assisting & Massage Therapy.  She is a versed, knowledgeable, well-rounded beauty professional.

Brandi joined The Wax Lounge team January of 2014 where she was appointed as a front desk hostess, diligently assisting to manage daily duties & assisting all guests.  She soon advanced positions & was promoted to train as a Cosmetology Apprentice under a cosmetologist of 20 years with a nursing background & specialized medical esthetics.  She now is one of the most coveted estheticians and a Master Trainer at The Wax Lounge, where she has trained other estheticians & medical professionals, such as nurses, wishing to emerge into the field of advanced esthetics.

This Skincare'N Waxing Goddess has not only excelled & succeeded at advanced skincare, she has also mastered the art of Brazilians, Manzilians, body waxing & professional brow design.  She is fully trained & skilled in all services offered at the Wax Lounge.  Of the many services she provides her favorites are dermaplaning & of all things nostril waxes!  
The beauty junkie has maintained high standards of quality, service, knowledge & on-going training for new procedures & to maintain education & skill level required at The Wax Lounge.  Brandi has rapidly flourished & grown to become an innate part of the "Lounge's" team.  She has gained much popularity among the Wax Lounge patrons with her contagious laughter, personality & beautiful charisma.  She truly has the gift of happiness & is a happy-joy-joy kind of gal that will turn your gray clouds into sunshine.  She's by far one of the best animated story tellers that engages & entertains those around her, as she chats it up.  On her free time you can find her on adventures hiking up some mountains, spending time with family or reading a great good book.  She will put you right at ease & make you feel like you are just old friends catching up.
Come see her & find out why the waxing Gods have graced her with waxing & skincare powers & smile upon her.

---
CLARA
Brazilian Wax Whisperer'N Browshionista (a.k.a. Cosmetologist)
Show team member biography.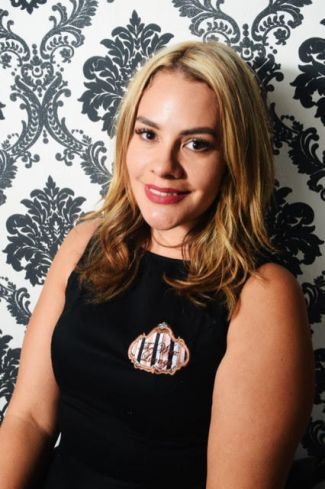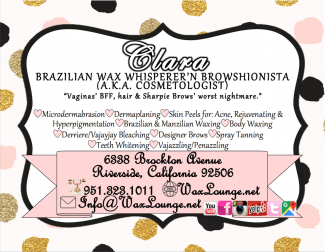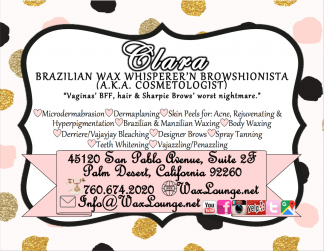 Vagina, meet your new best friend Clara.
---
DEMI
Skincare Majesty'N Waxing Queen Bee (a.k.a. Cosmetologist)
Show team member biography.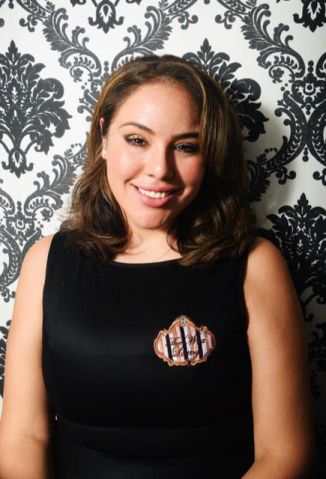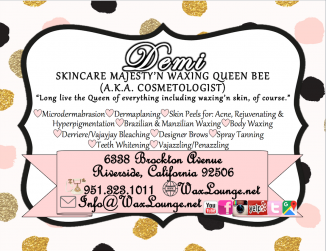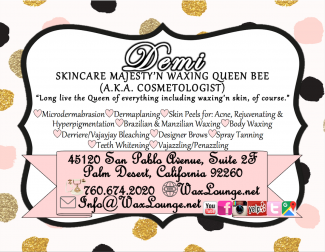 Demi has over 20 years of spa industry experience & expertise.  She is formally trained as a medical aesthetician, cosmetologist & massage therapist.  She has worked on Hollywood celebrities & some of the most elite & prestigious, as a medical aesthetician, makeup artist, and beauty expert.  Demi has been a part of the community of Riverside since 1981, when her family relocated from Brooklyn, New York.  She has always had a passion for medicine, the sciences & giving back to the community.  In college, she decided to focus her education on nursing/medicine & began the challenging nursing program at Riverside Community College.  She successfully completed many clinical rotations in the Emergency Room, OB, Medical Surge, Pedicatrics and OR departments of Riverside Community Hospital, Loma Linda University Hospital, Parkview Hospital, Corona Medical Regional Center & Riverside County Regional Medical Center.  She absorbed as much knowledge & wisdom from medical staff, nurses & doctors she came in contact with & developed many friendships & relationships.  She has enjoyed merging medicine with the beauty industry the last two decades.  Even after 20 years, Demi is a devout learner & lover of knowledge.  Demi is passionate about giving back to the community& helping those in need.  She is actively involved with many charitable organizations such as:  The Breast Cancer Society, The American Heart Association (Go Red for Women) & The American Cancer Society.  She also participates in the yearly Nurses' week by extending complimentary services from The Wax Lounge to the nurses at Riverside Community Hospital. 
---
ANISSA
Managing Pixy of Wax Lounge Land (a.k.a. 2nd in Command)
Show team member biography.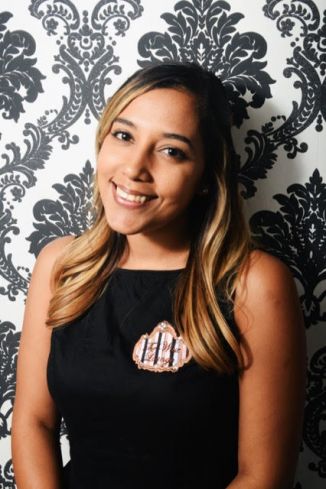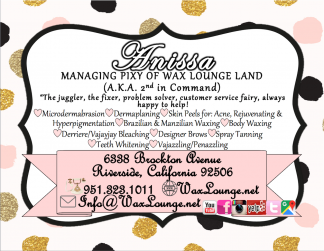 Anissa was raised in Norwalk, California, and moved to the lovely Riverside in late 2011. This cheerful and charming young lady graduated from Corona high school, and immediately pursued schooling right after to obtain her cosmetology license. Being the first to finish school and graduate from her class, she received her cosmetology license in 2014, and has been a well rounded beauty professional ever since. Being the oldest, and big sister of 6 siblings, makes her very family oriented, a natural born leader,  and always willing to help others. 
Anissa has been apart of The Wax Lounge family since early 2015. She fell in love with the company and strived to go above and beyond in every aspect of her position. After a short 6 months, she demonstrated a great amount of dedication, trustworthiness, responsibility,  and commitment to the company, and was promoted to Management. This hard working lady is 2nd in command at Wax Lounge Land taking care of day-to-day operations, manages the Esthetic and Front desk Faries, takes care of salon cleanliness, and excels in customer service. With Anissa being the first face you see when stepping through our historical 1920's doors, you will immediately be welcomed by her warming smile and positive energy. She is also very knowledgeable in all services offered including microdermabrasion treatments, dermaplaning, body treatments, the list goes on! Anissa is here to help you with any Wax Lounge questions or needs you have, as outstanding customer service is her number one priority! She truly always emits happiness, and her sweet and compassionate personality will have you entering and leaving the Wax Lounge feeling fabulous!
---
Rosario
Hostess Fairy of wax Lounge Land (a.k.a. Customer Service Extraordinaire)
Show team member biography.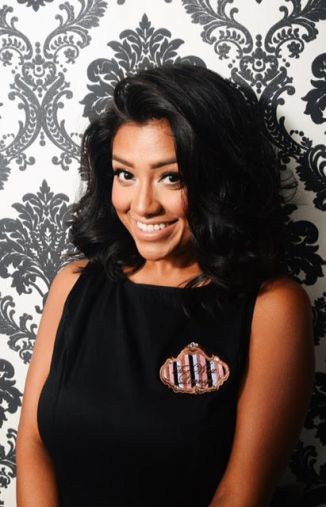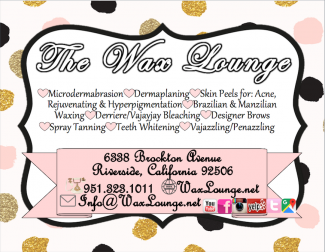 ---
DORI
Hostess Fairy of wax Lounge Land (a.k.a. Customer Service Extraordinaire)
Show team member biography.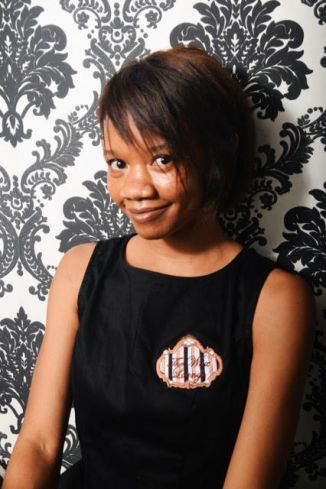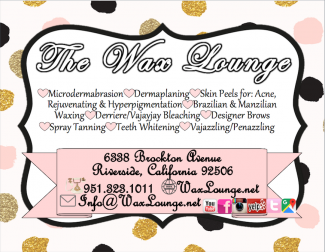 ---