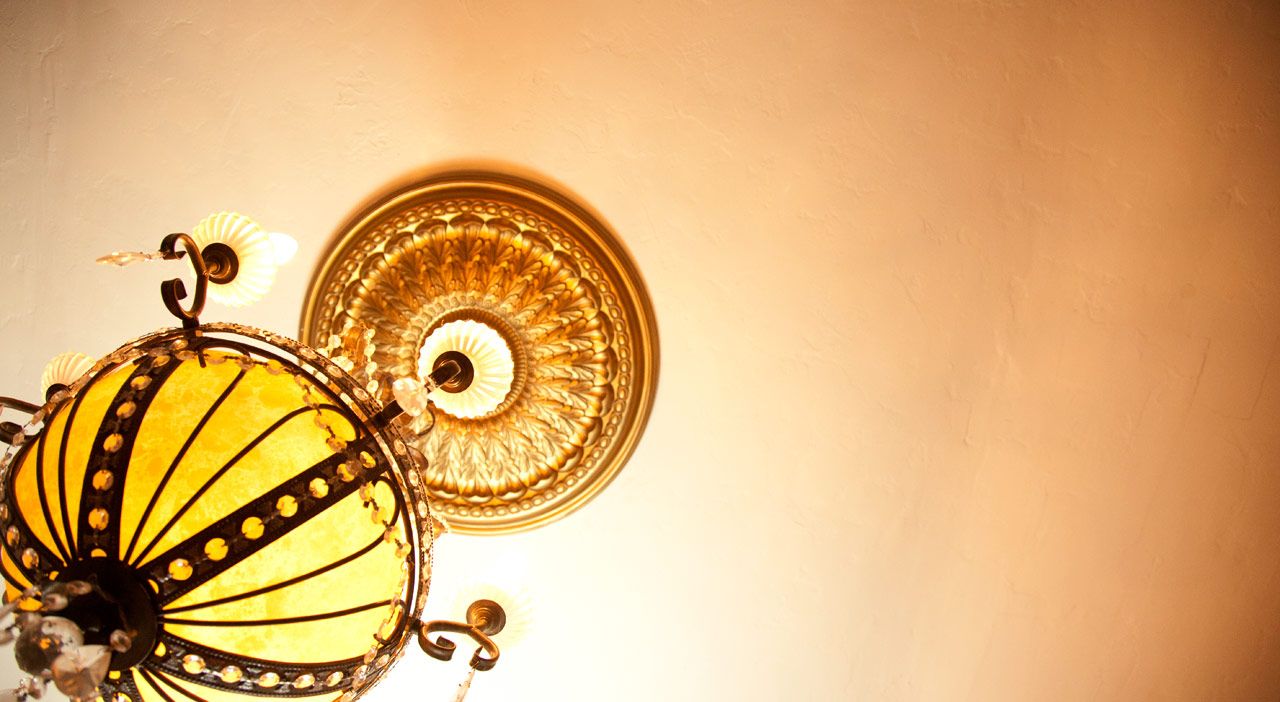 WAX LOUNGE LAND RULES
BOOKING APPOINTMENTS, PRIVACY, & PAYMENT POLICIES
Although, we welcome walk-ins, and will gladly take care of you if we have the time open, we highly recommend that you plan ahead & make an appointment.  Our services are in high demand & we are typically very busy, especially during our peak season, February - September.  
 We only accept valid credit cards with YOUR name on the card & accurate billing information for the card provided.  We will not run a credit card through our system if it is not in your name.  If you would like to have someone else pay for your services, we must speak with them over the phone & they must come to the appointment with you & bring a valid ID, as your deposit for your appointment was taken with someone else's credit/debit card & we need to verify their identity & authorization.  We are extremely aware of identity theft & are "OCD" about protecting our client's personal & financial information.  And, "No..." we're not going to run off with your credit card and go on a marathon shopping spree.  Although your credit card stays on file, it only displays as "xxxx xxxx xxxx" in our secured system, with only the last 4 digits of your card showing.  This is to protect our clients & insure that all their personal information is protected at all times, even from our staff.  We have very high profile clients & we are committed to protecting personal & financial information at all times.
Every staff member at The Wax Lounge is also required to sign a privacy & confidentiality agreement at the time of employment, because of the nature of our business.  Rest assured your info is safe with us.  Of course, you may also pre-pay 100% of your appointment in person with cash, at the salon if you'd like.
 ALL ONLINE APPOINTMENTS ARE COLLECETED AS A 100% DEPOSIT.  Appointments booked over the phone will collect a 25% deposit services under $74.99, as well as future appointments.  A 50% deposit will be collected to book  services $75.00 & over, as well as any future appointments.  Any & all deposit(s) is (are) ONLY refundable if a proper minimum 48 hour notice of change, rescheduling, or cancellation to an existing appointment is given.  Deposits are "credited" at check-out on your services and will NOT be credited back to your credit/debit card.
Balances, products, merchandise, or gratuity on services can be paid with:  using the same card that the deposit was collected on, Wax Lounge gift certificate, credits on file, personal or business checks made out to The Wax Lounge, hard-cold "cashola," Visa, Mastercard, & possibly gold nuggets & pretty diamonds (soon to be accepted).  By the way, we loathe (not really that much, but we kind of do) American Express & Discover, & apologize in advance for you missing out on your travel air points & having the ability to use your "oh so cool" black "American Expresses", but unfortunately us taking these two cards is a big, fat "No."
 If a check is returned for any reason, you will be charged a $35 fee & you will not be able to pay with anymore checks in the future.  Any "bounced," bad checks will be given 2 days grace period from the moment we notify you of it coming back, to resolve & pay for monies owed plus the $35 fee, to The Wax Lounge corporation.
Any service may be booked up to 3 months (with a deposit) in advance with a valid, authorized (by yourself) credit or debit card that will be kept on file with The Wax Lounge.    You may book appointments on-line or over the phone.
 All sales on services, products, & merchandise are final.  No monetary refunds are given for all or any services, merchandise or products provided.
 CANCELLATIONS, RESCHEDULING, CHANGES TO APPOINTMENTS, & FLAKEY PEOPLE POLICIES
When you book an appointment, the time is blocked out & reserved especially for you.  Due to Wax Lounge's nature of our business & the high demand of our services, we require a minimum of 48 hour notice BEFORE your appointment.  We are sticklers about the 48 hours too!  If you need to make any changes to your scheduled service(s), to reschedule, or to cancel, you need to give us notice at least 48 hours before your appointment otherwise, you'll be charged 100% of your scheduled services, either way.  These dollars are non-refundable & will not be available to use towards any services or merchandise.
 Any "no shows" will also be charged 100% of scheduled services & will need to pre-pay 100% of all future appointments.  Chronic "no shows," will lose booking privileges & not given an appointment. 
Emergencies and illness are understood (maybe twice) but you will still be charged 100% of all scheduled services if proper notice isn't given.  If in fact, there is an emergency or you are ill then we will allow you to use your money from your charged appointment on a future appointment, however, if this happens chronically, say more than twice or three times within a 12 month period (accurate records are kept on-file) because you are constantly "crying wolf" & telling us that you need to cancel or reschedule your appointment late (within 48 hours of your appointment) due to an emergency or illness, then we will not allow you to use your money for a future appointment & you will lose this money.  Any & all future appointments will have to be pre-paid 100%.
   If you are charged fees due to a late cancellation, rescheduling, changes, or "no show," & the authorized credit card, that you provided to be on file with The Wax Lounge does not go through, you will need to pre-pay 100% for all future booked appointments. 
 We absolutely respect your time but we are professionals & also expect that our time be respected.  We thank you in advance for your consideration and understanding as it is greatly appreciated.  As a side note:  we don't like flakey people!  If in fact you are one of these types of flakey people (you know who you are), who are always super late, cancel at the last minute, or "no show," this is what will happen:  we won't necessarily hold it against you, we may raise a brow & be a little frustrated but we'll still like you just the same.  HOWEVER, you will need to pre-pay for all of your services as described above.  Sorry Charlie!   That's what happens when you're a "flakarooni!"  So the moral of this story:  if you're a flake stop being one!  If you're not a flake, you will quickly become one of our favs!
 The Wax Lounge will accept the following as ways of proper notice 48 hours PRIOR to your scheduled appointment: 
FaceBook message on Wax Lounge page www.FaceBook.com/WaxLounge
Via email at info@WaxLounge.net
Voicemail Message  *All Wax Lounge phone records are monitored and recorded by AT&T corporation so that messages are never lost.
Phone call (951) 323-1011 *All Wax Lounge phone records are monitored and recorded by AT&T corporation to keep track of when incoming & out-going phone calls are made.  Unidentified, anonymous calls will not come through, by the way.  
 Text messaging is not available.  Appointments cannot be changed, cancelled or rescheduled on-line. 
 We reserve the right to refuse service to former or new patrons at any given time if The Wax Lounge policies are not regarded. 
 Although it is solely the client's responsibility to know the exact time & day of their appointment, for your convenience, a courtesy confirmation/reminder email or text message is sent to the email or mobile phone number that you provided, 96 hours (4 days) prior to your appointment to give you a reasonable 48 hours to respond & confirm, make changes, or cancel & reschedule if need be.  Again:  PLEASE MAKE SURE THAT WE HAVE YOUR CORRECT EMAIL ADDRESS THAT YOU CHECK OFTEN & YOUR MOBILE & SERVICE PROVIDER, TO SEND THE REMINDER TEXT MESSAGE VIA THE CORRECT MOBILE PHONE PROVIDER.
LATE ARRIVALS TO APPOINTMENTS, FORMS & UPDATING RECORDS POLICIES
SUPER IMPORTANT INFO:  We are known for our ninja waxing skills in the Brazilian territory &  it is our most popular & requested service.  We perform them in under 15 minutes & are booked every 15 minutes, on the hour.  Please understand that even if you are 5 minutes late to your waxing appointment, 5 minutes is almost half the time of your service (33% to be exact).  We may not be able to do your wax in the remaining time that is left over but will do as much as we can, in the time that we have left for your appointment.  Bikini waxing services are not something that we can rush through, as we're sure you understand.  We absolutely won't have ladies losing their "flower petals" at our expense.  No way Jose!  Safety first!  Also, we can't be late for the client that is right behind you, who DID show up on time.  That wouldn't be fair to that client & we treat everybody the same, no matter who you are.  Please be on time so there aren't any timing issues & you don't leave unhappy.  Just know that if you're late, why we may not be able to accommodate you.  We are not trying to be rude or mean (that's not our style), just simply fair.  Also know that you will be charged 100% for all & any services that you were booked for whether or not you were able to get them done.
 We understand that sometimes unforeseen things can happen.  We promise you to do our very, very best to try & do as much as possible during your service.  As a side note…if we weren't able to fit all of your services(s) in that you were scheduled for, or the service isn't quite up to par, because we're trying to make you happy and perhaps rushing through to get as much done as possible, you are not allowed to wine, complain, be upset, or be pist off at us!  After all, you were the one who was late.  Now if we are running say more than 15 minutes behind for you, we will find a way to make it up to you.  The courtesy is always mutual & we believe that respect of each other's time works both ways.  Capeesh?! 
 If you are a newbie client who has never had services at the fabulous Wax Lounge or it's been an eternity (defined as longer than 4-6 months) since your last visit, please arrive 15 minutes prior to your scheduled appointment to fill out paperwork &/or update records, so it does not interfere with your appointment time. 
YOUR APPOINTMENT 
During your service, you are welcome to disrobe at any level that is most comfortable for you. We always step out of the room and give you and your birthday suit a little privacy to change, just so ya know!  You don't have to worry about getting stark -naked in front of anyone.  We practice proper, professional draping & always offer disposable "chownies" if you'd like for you to wear during your service.  Your comfort and privacy are at the top of our priority list—really!
UNDERAGE GUESTS
Guests must be a minimum of 10 years old to receive any services—period—no exceptions!  All under age guests, 10-17 years of age, must have an accompanying parent present at all times, & signed consent form on file, for all & any services performed throughout the duration of the service.  In addition, a current email & mobile telephone number for the guardian/parent must be on file, to send confirmations via email, text messaging & emergencies. 
Since, we offer many adult type services, we limit children on the type of service(s) they can have done.  We do not do French, Playboy or Brazilians, nor any skin bleaching on children (17 years and younger).  There is no way we would deem this ever being appropriate, so don't ask.  In our opinion, kids have no business getting bikini waxes & we will stick to our guns on this one.  We are however a little more lenient if you are 17 years old & say you're about to turn 18 in the next few months & either mom or dad come in with you, we'll consider doing the classic bikini wax ONLY. 
Children are not allowed to be dropped off & left without a parent present, as:  A) We cannot be responsible for your munchkin/little monster(s) & B) We are not a babysitting service.  If you choose to drop off your kid & leave, the appointment will be cancelled & you will be charged the full amount.  Also, we are not against you bringing your kids to your appointment as long as they are well behaved.  YOUR KID(S)  MUST BE INSIDE THE ROOM WITH YOU DURING THE ENTIRETY OF YOUR APPOINTMENT, IN YOUR CARE ONLY, IF THEY ARE OR LOOK 10 YEARS OLD & YOUNGER.  THERE ARE NO EXCEPTIONS TO THIS POLICY.  Again, we are not babysitters nor responsible for your kid.  Also, the "little people" cannot:  break, ruin, touch the salon merchandise, equipment, etc; color on the walls, furniture, floors, or ceilings; cry, scream or yell at the top of their lungs; pick their nose & wipe it on our pretty furniture; spill juice or eat on the furniture; & lastly run around like little zoo animals.  They must stay put.  We love monkeys that are well behaved!  So if your monkey is going to be climbing the walls & hanging from our expensive chandeliers then please do us all a favor, & plan ahead & find a sitter during your appointment. Thank you for your understanding!
GIFT CERTIFICATES
Original gift certificate must be presented at time of payment in order to be honored.  Only Wax Lounge gift certificates are accepted.  Gift certificates do not expire, however, we reserve the right to limit a gift certificate to the original purchase price when an appointment has not been scheduled to redeem the services within six months of issue date.  All prices are subject to change without notice.   Gift certificates are not redeemable for cash & non-transferable.
PARKING
You may park on Merrill Street, adjacent to Brockton, around the corner from us.  The city of Riverside has provided public parking that is currently free of charge.  Parking is no longer available behind The Wax Lounge building, as the narrow entry, although it has permitted parking of large vehicles such as SUV's, many have scratched their beautiful cars on the way out.  This is a historical property that was built in 1927 when folks use to ride horse buggies & everything was made much smaller.  We don't want you scratching your pretty cars & so we'd rather, if you wouldn't mind, just to park in the public parking spaces lining Merrill Street & walk a few feet to us.  We thank you in advance for your understanding.  Your patience is appreciated.
A couple more things do not park in front of the property as the city of Riverside will fine you $100 per incident & The Wax Lounge another $100.  Also, please do not park next door at the business next to us, at:  6346 Brockton Avenue, Riverside, CA 92506.  They are very nice but please understand that THEY WILL TOW YOUR CAR!!  We highly advise you do not park there.  Thank you for your attention!